Howard Lucas | My Loves…
My family: My wife and two gorgeous daughters.
Where we are lucky enough to live: On The Jurassic Coast in Swanage, Dorset, UK.
My work: What a privilege; to share the most seminal and beautiful moments of someone's life with them and to document their memories for a lifetime.
Also: Travelling, making bread or pancakes (when I can) and drinking Twinnings Buttermint tea or a nice Mocha.
email Me: studio@howardlucas.com
call Me: 01929 448209 or +447753 881434 (You can iMessage or Text me here too)
I love being a wedding photographer in Dorset but I will happily travel anywhere for a really good wedding, this includes Berkshire, Buckinghamshire, Cornwall, Devon, Dorset, Gloucestershire, Hampshire, London, Somerset, Surrey, West Sussex, Wiltshire, and beyond. This list isn't definitive so if your destination is not on this list please let me know.
---
Please use the form below, the email above or go here for the wedding enquiry form
Thank you! I'll be in touch soon.
**PLEASE ADD MY EMAIL ADDRESS HOWARD@HOWARDLUCAS.COM to YOUR ADDRESS BOOK to ENSURE MY MESSAGES DO NOT END UP in THE JUNK/SPAM FOLDER or PROMOTIONS TAB in GMAIL. THANK YOU**
Photographer Contact Details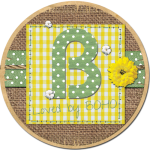 /* */
//www.googleadservices.com/pagead/conversion.js
HOWARD LUCAS | Photographer is a trading style of Howard Lucas Limited
company no. 07608893, registered office 25 Coastline Court, Watergate Road, Porth, Newquay, Cornwall, TR7 3LX, registered in England & Wales